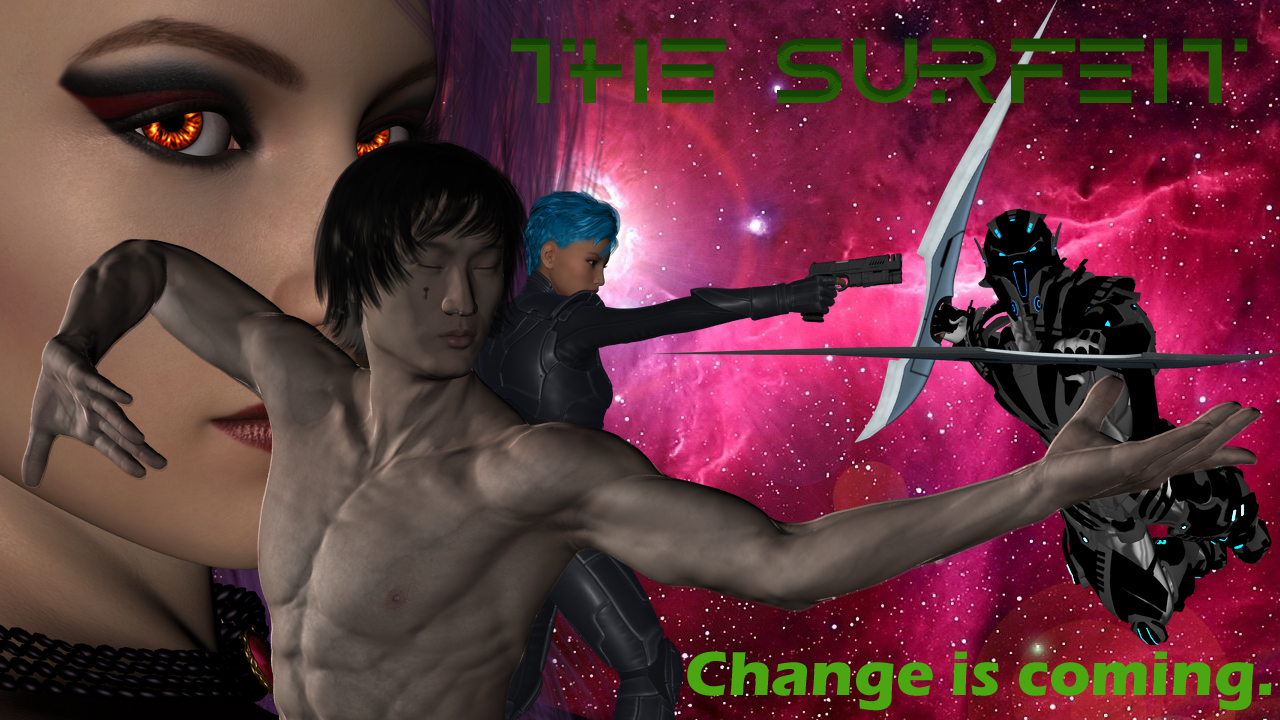 The Surfeit
A downloadable project for Windows
A catastrophic cosmic explosion occurs and sends debris thoughout the universe. This cosmic debris eventually crashes into planets and fuses with them, causing unknown changes to its ecosystem and its people. This is the story of one of the affected planets, where the change runs deeper then anyone imagines. As you read, will you be able to discern even the most subtle of changes?

Whether you accept it or deny it..

Change is coming.

The Surfeit is a new kind of Visual Novel which gives the reader a choice of story focus. Instead of changing the main narrative, a reader can choose to focus on a different scene, event or character. A free demo is available for download, but the main release is still in development. A small donation to help speed up development is appreciated, but not required to enjoy the free trial.

This novel is for those that enjoy deep world building and character development or for those who want to take a break from visual novels focused only on romance and sex. The Surfeit does contain these things, as they are an element of change, but the reader can choose to skip over or switch to a different event to avoid it.
Change is constant and all of the main characters experience it personally and environmentally. Here is a first look at the main characters of The Surfeit.

Download link will follow.
Download
Click download now to get access to the following files: